* The introduction of our all new DSP platform: P9 *

Quint Audio introduces its completely new DSP platform with the P9. The 8×8 P9 is a very powerful digital signal processor that meets all the requirements of a contemporary system-DSP. P9 includes a dual-core SHARC DSP with 40-bit floating point processing, it is fully networkable, has DANTE 64×64 as an option and the ability to store a huge number of FIR parameters in both inputs and outputs. More information will follow soon !

Welons Festival 2022 in Holland uses L10 as main stage  FOH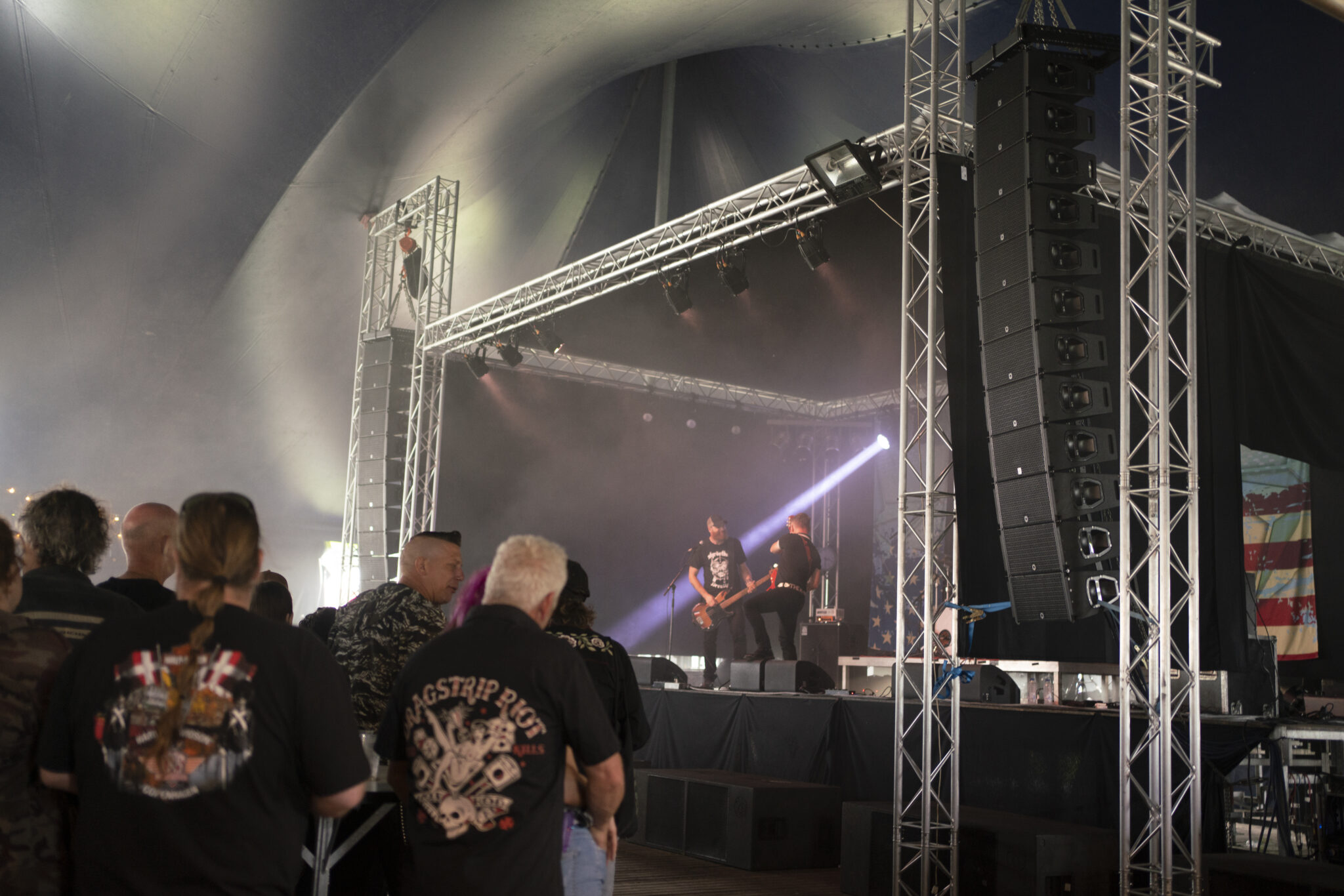 Fat cars, good music, lots of entertainment for young and old, a main stage fully programmed with large and small artists and bands with a Quint Audio L10 system, was a guarantee for a great event with lots of fun. Twelve Quint Audio L10 line array loudspeakers per side combined with an array of six S221 subs across, provided a very even front-to-back SPL coverage of the entire audience area.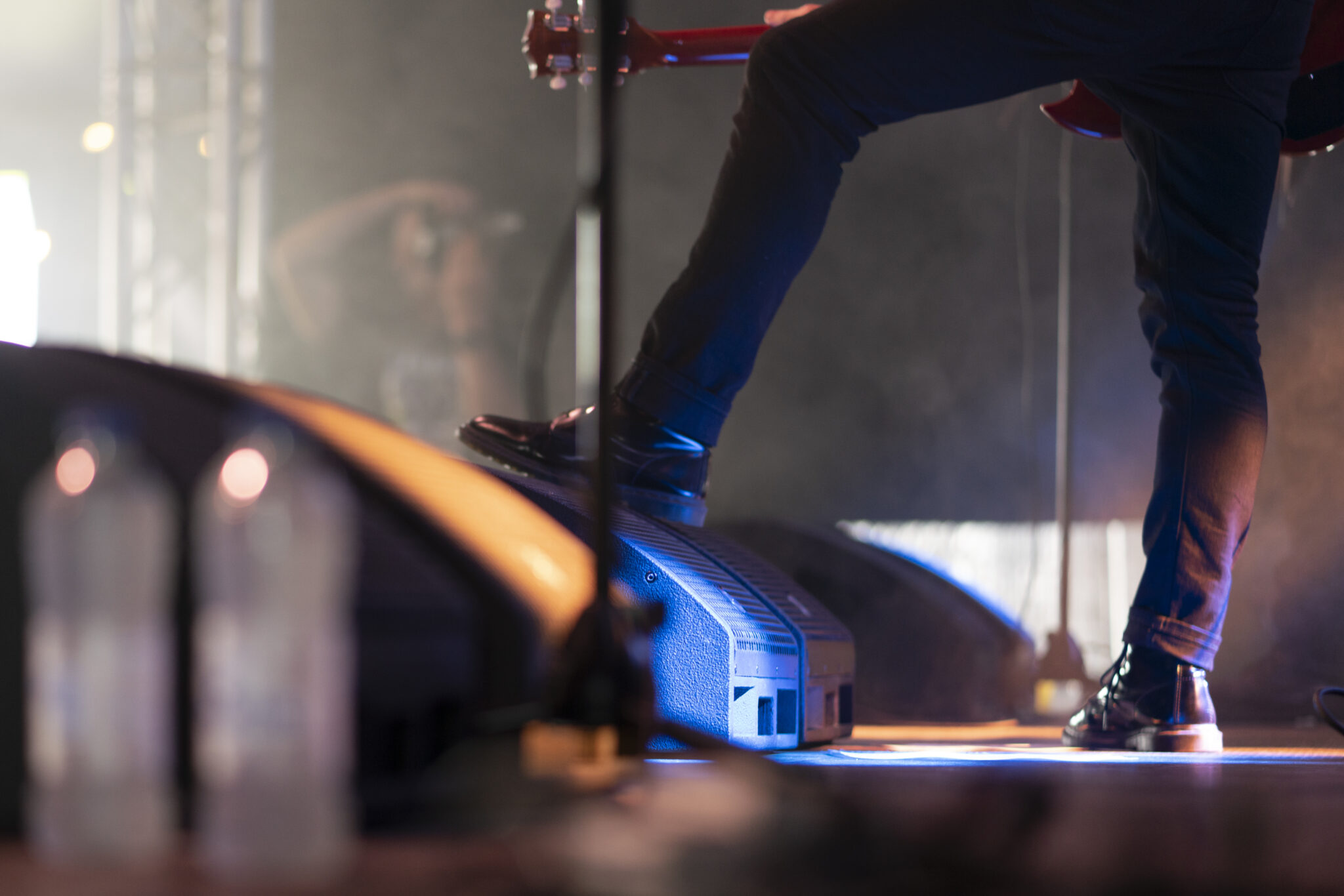 Active/passive switchable M14 floor monitors were used on stage. For the lead vocals they were on active, the others were on passive. Both setups withstood the rigors of a floor monitor on a rock stage with flying colors.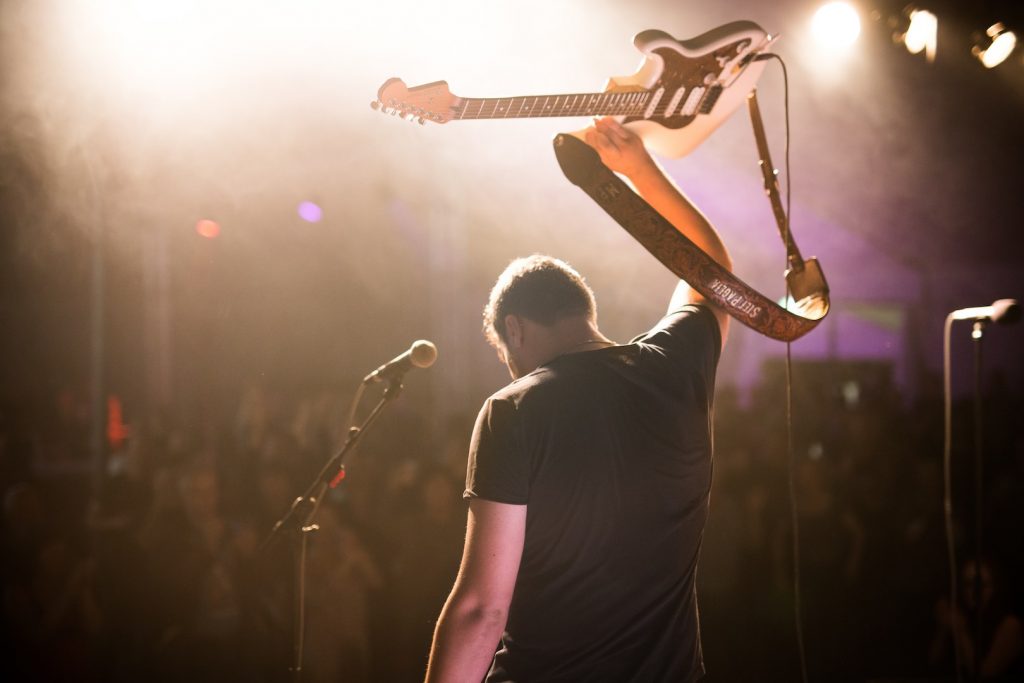 ….and after a fine Welons weekend, everyone returned home happily, with their ears spoiled to the bone….:  more info about L10
Annie The Musical in Amsterdam's De la Mar theatre chooses Quint L10

After a long closure of Dutch theaters due to covid, the musical Annie recently had a successful revival in the prestigious De la Mar theater in Amsterdam. The musical's technician had the choice of playing over the theater's home system or their own Quint Audio L10 system, they chose the latter, not because the home system was not good but because L10 is so much better. This high tech line array from Quint Audio is emerging more and more as a de facto theater system where it is possible to amplify over 20 head-worn microphones true to nature with a very high gain before feedback while maintaining the full richness and intelligibility of all vocals and live band simultaneously.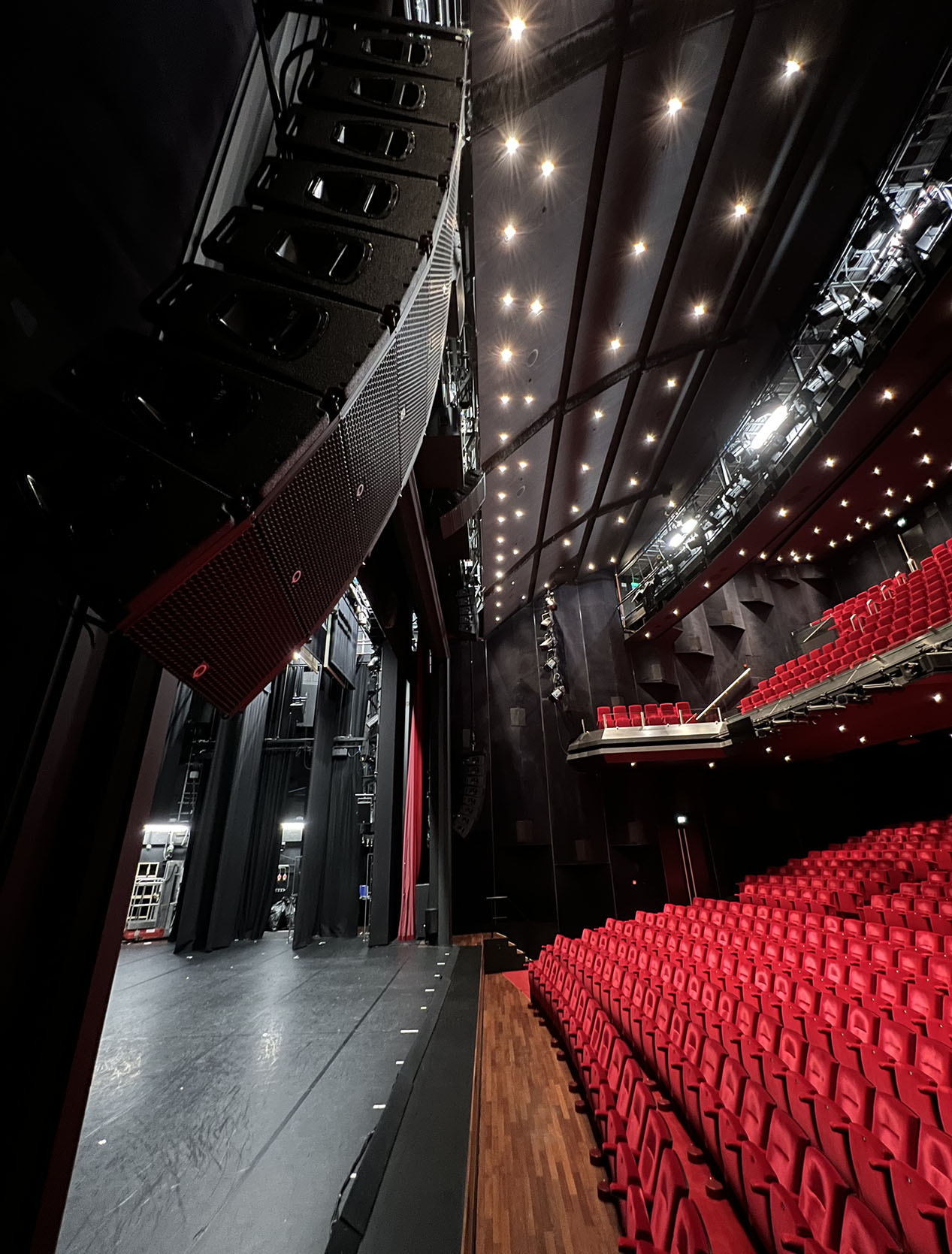 Maarten Houdijk, Annie's chief sound engineer, explains why and how he uses Quint Audio L10:
A new benchmark for entertainment in Western Guangdong, ROC
Through Guangzhou based integrator ead.cn, Qingcheng entertainment Group has joined forces with and Quint Audio from The Netherlands to create a new benchmark for entertainment in Western Guangdong, ROC.
After extensive testing Zhaoqing Qingcheng high-end DJ electronic music Internet celebrity party KTV venue has recently equipped a total of 1 VIP large and 4 medium private rooms, located on the first floor of Baisha Road, Duanzhou District complex with Quint Audio systems. The equipment used in the large private room of this place are 6x U15, 2x S218, 2x S18, 2x A42 and 1x A23. In each private room 4x U15, 2x S218, 1x A41 and 1x A23 are being used.
The Qingcheng Party Room has a unique audio-visual, tactile, artistic concept and builds an ultimate immersive play space. Every detail in the design reflects the importance of the use of the best possible sound, video and lighting systems. Soundwise the rooms require uniform high quality sound, high dynamics, high SPL and multi-functional use.
System Engineer at the scene Mr Liang was surprised by the quality and output of Quint Audio stating: The loudspeakers of Quint Audio give a clear and balanced sound image also at the highest outputs, which actually is quite a new expierience in comparison with many speaker brands I used in the past.
Eventec.nl chooses for

Quint Audio M14 monitors for

Dutch TV show 'The masked singer'
Eight well-known Dutch people get into their – sometimes complicated – costumes and each sing a song. Nobody knows who they are, neither the jury nor the audience. Until the end of the show, when the 'loser' of the evening has to reveal his true identity. There are many reasons why this program is the hit of the television year; Quint Audio M14 monitoring is one of them. Click here for more information about the M14. 
Breaking News


Taking sound reinforcement to a whole new level; bringing it where you need it and extinguishing it where you don't want it. Now you can, with the all new arrayable quint audio C36 Active Directivity Control loudspeaker. This gentle giant cannot only go very loud and not only sounds very well, it delivers full range constant directivity audio over the entire frequency spectrum from lows to highs, which is truly unique!
By applying quint audio's ANC software, the performance in front of the cabinet is significantly increased while the overspill of audio energy around the loudspeaker and in any adjacent rooms, is strongly reduced. This also avoids unwanted reflections, which further increases the clarity of the sound image.
Building long line arrays for enough sound pressure is no longer necessary; with a few C36 cabinets only you build a completely steerable PA with high-end features. The sound balance of the C36 remains smooth at all levels, while the even coverage and max SPL can be called impressive.

The C36 is designed for commercial mid-field audio applications in larger halls, clubs and stages.
For more information please click here.
The all new C15: Best of Both Worlds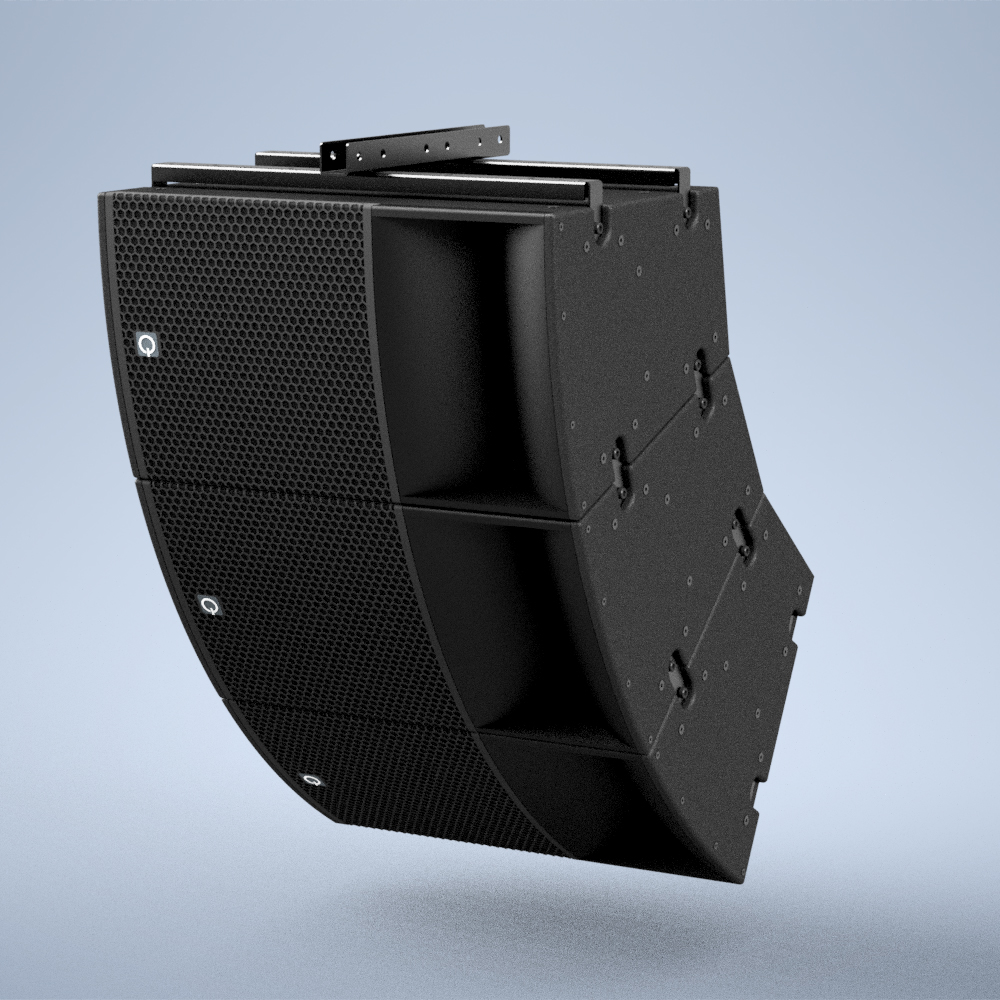 Latest newcomer in the C-series is the Quint Audio C15. This is a 15″/4″/2.5″ constant curvature arrayable loudspeaker designed for clubs, churches and theaters. The C15 can be used as a horizontal fixed angle array as well as a vertical fixed angle array and it excels in full range capability with a very accurate 20 x 90 degree dispersion each single cabinet.
Unlike modular line arrays, the constant curvature C15 is designed to connect directly to an adjacent cabinet, with no splay angle in between. This principle greatly simplifies array configuration and -in comparison with point sources- it offers the advantages of an arrayable speaker such as scalability and coupling. With the C15 simply add up the number of cabinets you need to reach your determined coverage and you are good to go.
Quint Audio's C30 sets a new standard in urban area club sound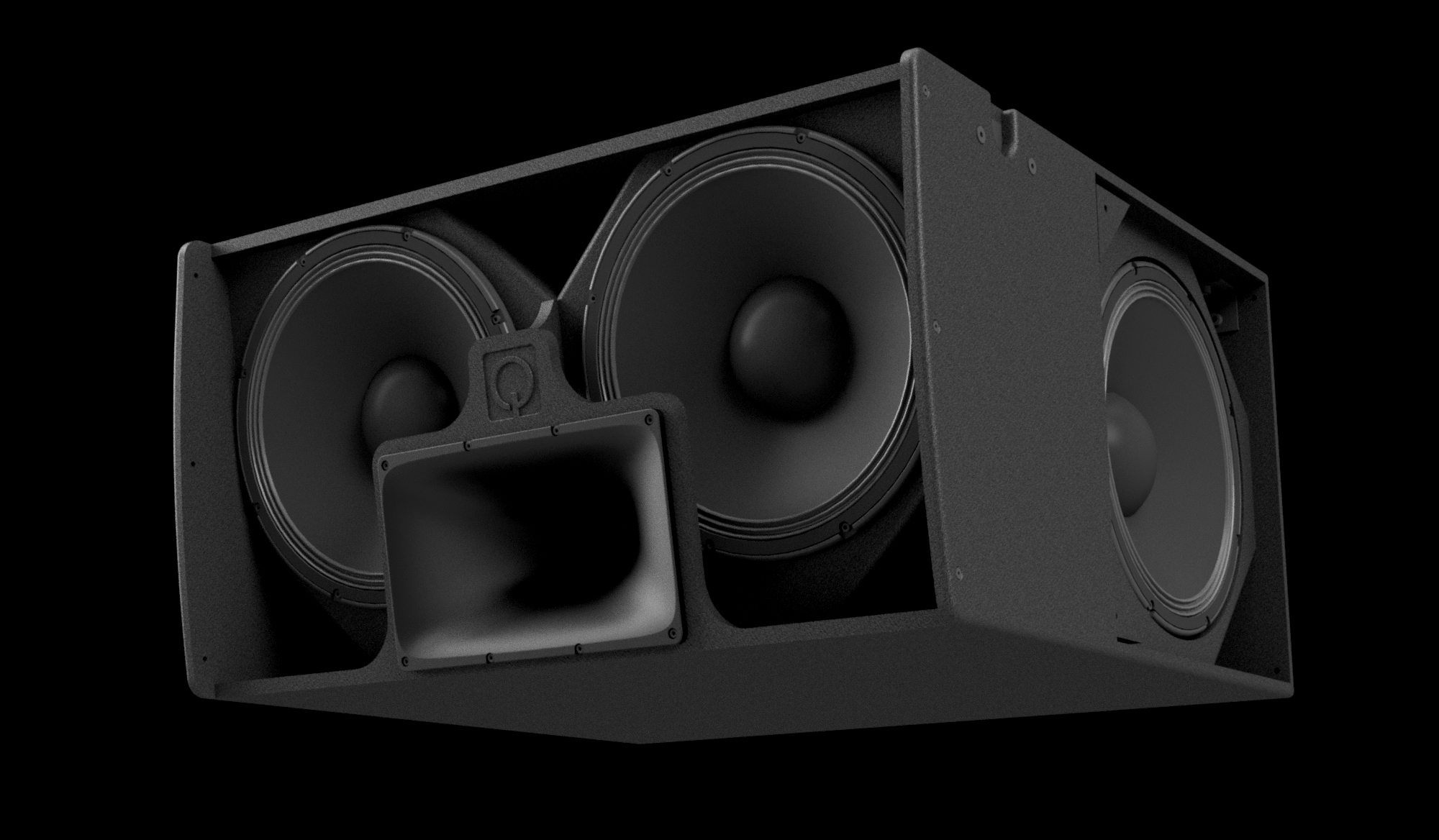 Quint Audio is in the process of launching a whole new Club range of loudspeakers of which the impressive C30 is the first in line. Quint's C30-ANC is a very high performance full range Active Noise Cancelling (ANC) loudspeaker designed for mid field PA applications in clubs and medium halls with a whopping 2×15″ ANC/2×15″/4″/2.5″ component setup on board.
The actual Active Noise Cancelling is created by the use of two 15″ woofers (one in in each side of the C30) that are working together with two 15″ woofers in the front in order to create a tightly controlled dispersion pattern with maximum full range output on the front side and minimum overspill on the area around and behind the system.
With this unique Quint Audio ANC technique you will be able to create more sound pressure on the dance floor while the amount of sound energy that will leak through the walls to the neighbors, is minimized. For many club owners in urban areas this loudspeaker can be a 'life saver'. The Active Noise Cancelling C30-ANC can be tuned in to a specific room with specific distances to the walls for maximum ANC efficiency. For even more output performance, the C30-ANC can be combined with an ANC subwoofer.